During my recent visit to Ikea, I found inspiration and items for Christmas.
I have a love affair. My husband knows about it and accepts it. It is Ikea. You see, just when I was growing up in Germany, Ikea was expanding into the German market. I still have Ikea cabinets that my family bought in 1979! Can you imagine?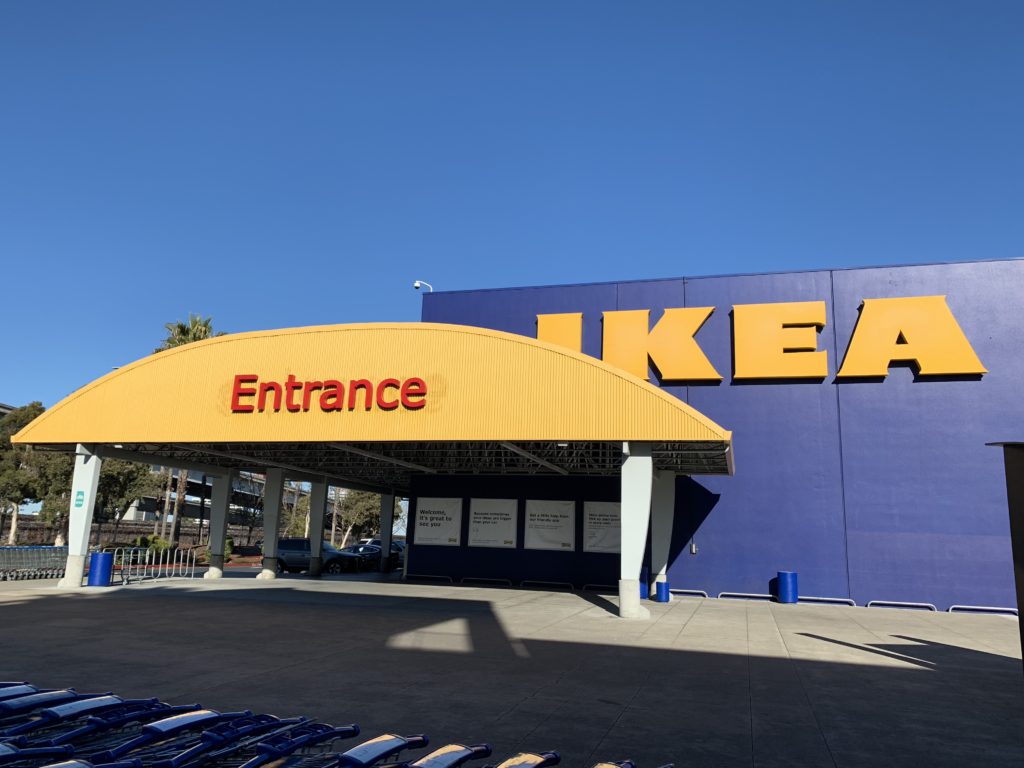 We have had Ikea kitchens, shelves, small items, big pieces of furniture and everything in between from this Swedish giant. I love that it's affordable. In terms of quality, Ikea has come a looooong way since the late 1970s. And now, many of their products are sustainable.
But there is something else going on. The Danish call it Hygge, the Swedish Lagom, and the Germans Gemütlichkeit. What it all means, is a way of living. Comfortable, social, friendly, warm, and cozy. All of that I find at Ikea. Or maybe I am just transferring.
Recently, I did a make-over of our living room and dining room. Most of the items came from Ikea. Stay tuned for a blog post about that!
There also are some tips on how to shop there and how to get the most out of it – which I will share with you soon!
I don't need a particular reason to go to Ikea. And it doesn't help that the nearest Ikea store is only 25 mins from our house. The thing is that I always find something there that I buy. But I love going there especially during the holiday season.
Christmas at Ikea
They know how to decorate. And they do it well. Their showrooms have a lived-in quality. And their Christmas decorations!
Just walking into the store, I saw this. A faux-greenery garland with light strings. And then there's the kitchen …
Here are these beautiful lit stars that would look great in any window.
How about a faux Christmas tree and some mulled fruit drink to get in the holiday spirit?
You can get all these ornaments – and the tree – at Ikea.
There are so many ornaments and stars. They would all look good in a farmhouse-inspired setting. Farmhouse-style is actually what many Swedish homes look like.
Often I will buy some of their tea towels. Or their great glass jars. Today I was able to resist, though. Probably, because I know the store is only 25 mins away 😂
This post does NOT contain affiliate links. Everything I said is just my opinion. And again, I love Ikea and I love visiting their stores. They all have the same basic layout and for me, it's almost like coming home. How hyggelig! Or should I say gemütlich?
What do you like to get at Ikea? Have you seen their holiday items? Let me know in the comments below!